8 tags
4 tags
Walked back home today singing "Finals are ove-e-er!" in tune of Dog Days Are Over by Florence + The Machine. 
5 tags
13 tags
4 tags
7 tags
I leaned against the guardrail right next to her and we both gazed down through the tenebrous staircase below. The school seemed quite unlike the one I've grown to know so well, almost as if it was an entirely different place. The nearby church glaring brightly, illuminated against the inky skyline of pine trees that spread across the horizon - the adjacent houses quiescent and dark. The...
An acquaintance of mine once pointed out that it...
And so I would argue that routine is very much like salt in a way - beneficial in modicum but lethal in a large amount. It sure can help one get through a lot, but when overdone you find yourself looking back on eight years of your life asking "Already?", dubious like when you sleep in after the alarm clock has gone off and what feels like five minutes is years. And by the end you...
Supposedly awake I saw him standing by the door of an aphotic room I failed to recognize and he glanced out of the door and then back to where I lay abed. Notwithstanding my ignorance of the thing that captivated him so, I was able to discern the obvious alarm in his countenance. Then he said something - I can no longer recall the exact words as these memories are commonly of a rather liquid...
"For the good that I want, I do not do, but I practice the very evil that I do..."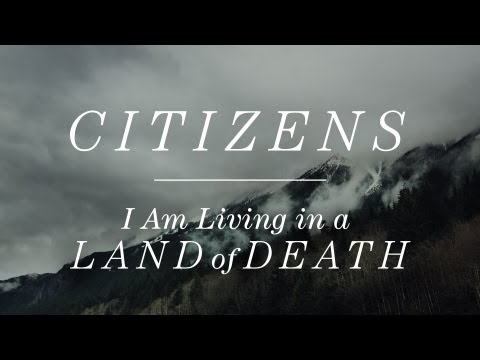 There was little to be said for the glass of whiskey on the table in front of me. The poignant cellar room filled with the ever present deluge of fume and the hilarity which invariably culminates in ravages and poorly made decisions. Yes, there was some vague sense of amity about the liquor and what it held, I thought, but then the subtle thread of my reverie got severed and I remained staring...
4 tags
She seemed a bit like Cathy, I thought as I walked across that sleeping part of town. Well, not really. She wasn't, I reasoned - and it was bitter to think she was. The notion was merely brought about by the book I read on the bus and admittedly encouraged by the indignation I carried with me everywhere. I should have let go of that a long time ago, I concluded. I was just passing through a...
WOOOOOOOOOOOOOOOOOOOOOOOOOOO! Going to see Mumford and Sons tonight!
5 tags
"It's the first day of spring and my life is starting over again."
I have recently made a decision to give up both coffee and alcohol completely. Wish me luck. 
5 tags
"I'm quite illiterate, but I read a lot."
– Holden Caulfield
7 tags
So it seems that I have been accepted to study architecture and urbanism in a school I reckon to be the best in the country. Praise the Lord!
My Northern Exposure
Having left the others on a pretext of a need to withdraw some cash, I sauntered across the square absentmindedly. It was a not a lie, you know, I might have done so, but then I changed my mind on the way to the groceries, where, despite my effort, I was unable to find that delicious kind of cookies that have little pieces of chocolate in them, and nothing else could quite do the trick. I lingered...
4 tags
4 tags
10 tags
6 tags
3 tags
5 tags
4 tags
4 tags
4 tags
1 tag
Everyday I wear a tie to school
some girls: What, you have a date?
me: Yeah.
some girls: Really?
me: No. I'm just going to work.
'Cause I confide in wolves at night.
I stood amid a crowd of people who pushed towards the bar in the darkness and, on what was almost regular intervals, cars passed in the street below illuminating the countenance of someone sitting on the cushioned windowsill. The windowsills constituted a good half of the place's qualities, I thought evasively. It seemed, after all, the sentiment had finally caught up with me and I felt some...
3 tags
I thought about it and decided to make an allusion here to a second blog I have recently started in hopes of writing a short story. I would scarcely know whether it is any worth reading but should you find a spare moment, not able to find any other way of spending it, then perhaps you could give it a shot. I call it The Herringbone Wayfarer for profoundly superficial reasons. (As if one fashion...
1 tag
Strangely enough, I find myself expecting very...
3 tags
"And I will love with urgency, but not with haste."
– Mumford & Sons
It so happened that friday before Christmas we had a lesson in architecture prep class where we were supposed to present all the works we had for our portfolio and where would be some arch. students from various schools commenting and advising. So I carried over all of my drawings and after the presentation, as it was raining outside, deposited them in the school with our teacher, thinking there...
4 tags
2 tags
She was there. Her presence made absolutely no sense to me since she had not been acquainted with the girl whose birthday party it was and she looked strangely out of place - as if she got lost and found her way here by a mere accident. She came with her boyfriend who had some vague connection to the host. Of her companion's existence I had been up until this moment woefully ignorant,...
7 tags
15 tags
5 tags
Memory has always been a source of fascination to me. Although I lack almost any neurobiological understanding of the means by which it operates, I am fain to think about it. I like to picture it as a person observing an object. After departure, while retaining the vision, the person grows, shifts, changes and moves. If they were to look on the object now, assuredly they would see it differently,...
6 tags
7 tags
I walked the thoroughfare of a city I had known as a kid. Having turned the portfolio in, we had split, the girls going to see the school atelier and me attending affairs of my own. Motley houses lined the street that lead up the hill all the way towards the train station. It was drizzling softly and the air was admittedly colder than in Prague, which made me regret not wearing an overcoat, but it...
10 tags